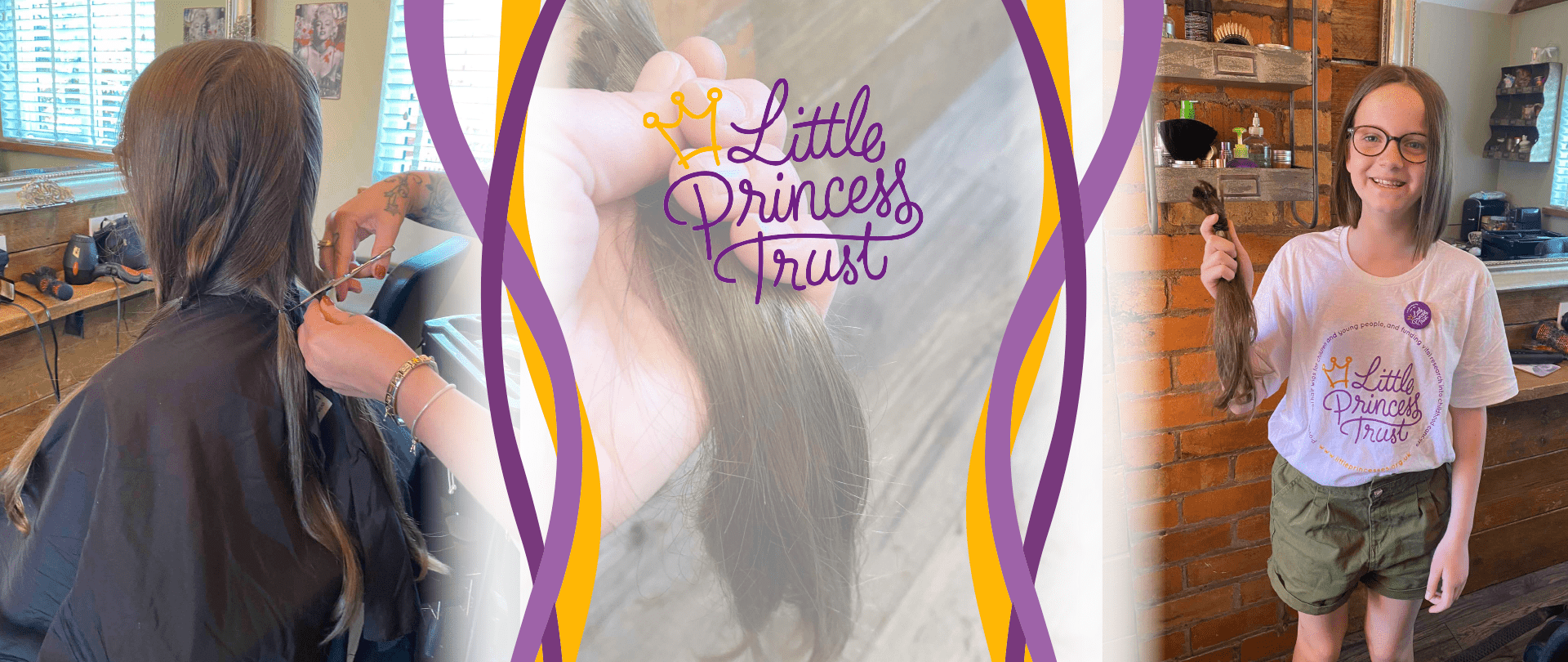 According to Cancer Research UK, there are around 1,900 new children's cancer cases in the UK every year, that's around 5 every day. Leukaemias, brain, other CNS and intracranial tumours and lymphomas account for around two-thirds of all cancers diagnosed in UK children. The good news is, there is a lower rate of death and higher rate of survival for cancer in children, accounting for less than 1% of all cancers in the UK. Although this may be the case, the illness can be very debilitating for children, especially in cases of hair loss due to treatment. That is why the Little Princess Trust was established in 2006.
The Little Princess Trust.
The Little Princess Trust was established in 2006 by the parents of Hannah Tarplee, their friends, and Hereford Cathedral Junior School. Hannah suffered from a Wilms tumour and found it very traumatic when losing her hair. Sourcing a wig became greatly difficult for Hannah's parents, but eventually they found one and the effect on Hannah was super positive.  Unfortunately, Hannah passed away in 2005 and in wake of her experience they founded The Little Princess Trust. Dedicated to providing real hair wigs for children and young people, The Little Princess Trust have provided thousands of real hair wigs to sick children and young people, aged up to 24 years across the UK and Ireland. They have also awarded circa £5 million pounds into life-saving research projects.
Not a Hair out of Place.
Here at EverythingGlobal we are all for raising money for charity, that's why when we heard that our Account Manager – Richard Swains daughter – Boo (Felicity) had wanted to donate her hair for about 2 years we did our part to help reach Boo's goal! Boo spent 2 years growing her hair until she had an ample amount to donate to the Little Princess Trust. Just after her 10th birthday she started a GoFundMe, when she was ready for the salon chair! Her parents supported her all the way and approached the company for donations. We were happy to donate towards the cause along with the many, many people who donated. They initially targeted a £550 goal and have absolutely smashed it, currently standing at £900.00.  That will make for a lot of smiles for children and young people that have lost their hair through illness.