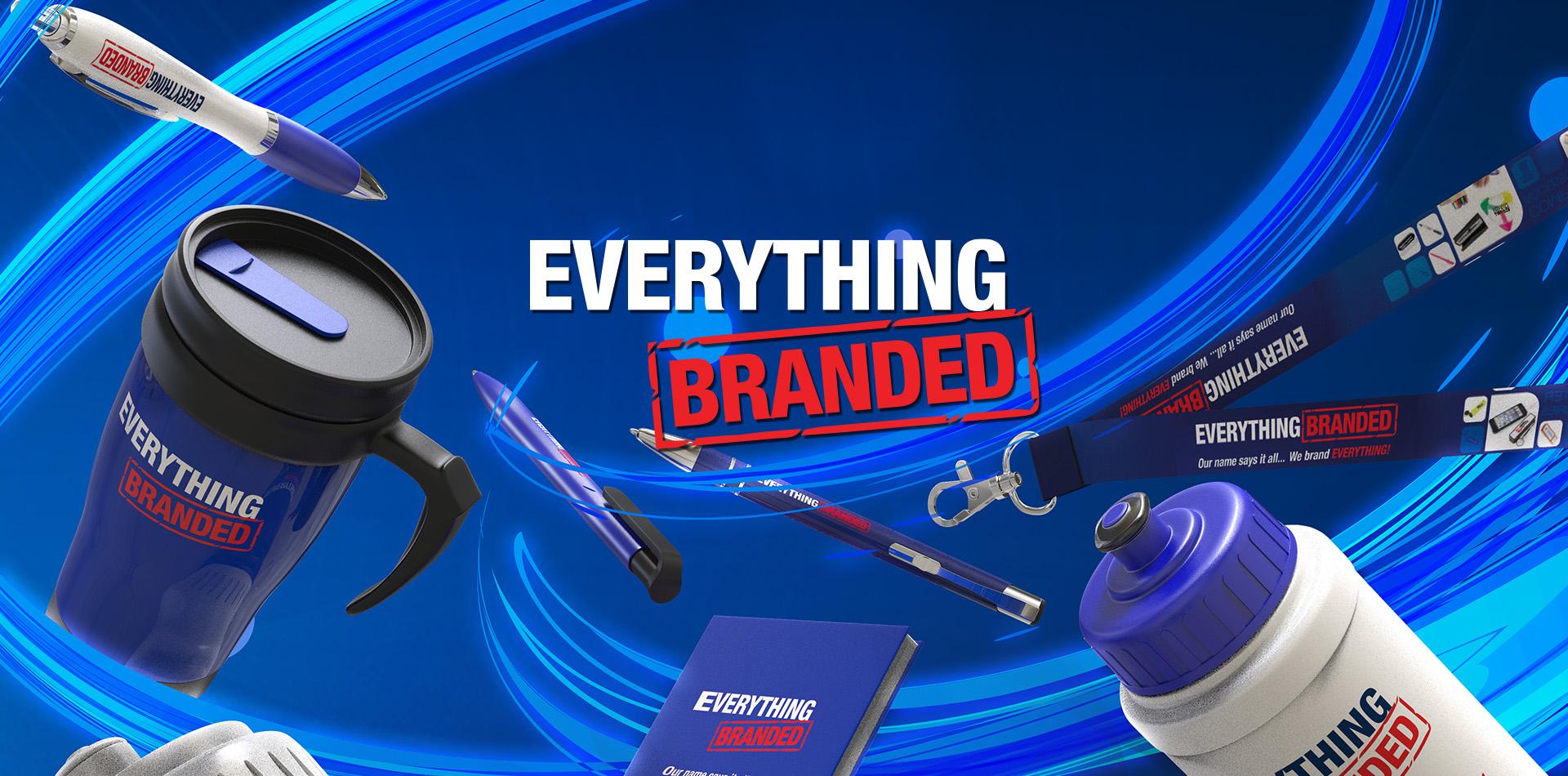 Welcome to the No1 Distributor of promotional products.
Since 2010, our staff and management team have grown in experience and developed insights into the world-wide promotional products industry. We have a global supply chain network and we work with some of the largest business in the world as well as local and national SME's.
We are ambitious, and let's be honest, we are looking for total world domination.
The next few years will see EverythingBranded expand to new regions, add new innovative and technical solutions for better customer service and online journey, plus we will be adding to the EB family along the way.
We are also pleased to have five-star reviews on both TrustPilot and Reviews.io. With over 10,000 5 star reviews online we are officially number 1 in our industry!
Visit Website
"There's more to promotional business than just pens"
Rob Mobsby - Head of Global Business
OUR VALUES
PASSION
We love promotional products. It's an industry that we believe can do a lot of good to organizations and charities of any size. We are always looking to work with like-minded people who are passionate about this industry.
RESPECT
Respecting the customers and respecting each other is one of the most important parts of life – not just at EverythingBranded.com. Treating colleagues, customers, and suppliers with respect is the key to building lasting relationships.
LISTENING
Listening is a crucial part of good service. Not anyone's order is going to be the same so it's important that our staff know the importance of listening to the customer all the way through the order. Listening is also the main part of good teamwork. A team that listens to each other is a team that works well together.
WORK FOR US
We are always looking for the best and brightest to join our growing organization. If you think you have something you can offer to EverythingBranded, please get in touch and let us know. Whether you're a budding salesperson, a creative graphic designer or you enjoy writing about promotional products, we might just have the perfect position for you.