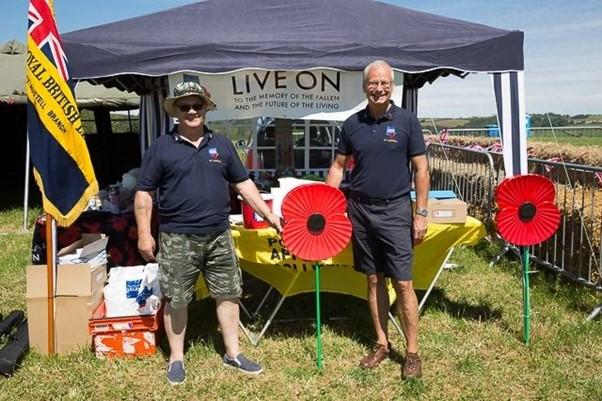 EverythingCommunity
From Our Community to Yours: EverythingBranded donates to Armed Forces & Veterans Breakfast Club
More than ever, charities need your help and Par Breakfast Club is no exception. Now restrictions have been lifted, voluntary and charity work will be invaluable in supporting the charity, community, and the veterans at the heart of it all. Despite the challenges of the last year, the future is looking bright for the PAR Breakfast Club. PAR had the benefit of face-to-face breakfast clubs, including their exciting VETFEST 2021 that was held last week.
About VETFEST 2021.
Hosting this years' VETFEST on the 31st July 2021 at St. Blazey Football Club was Par Club in Cornwall. Par Club is one of the ever-expanding networks of Veterans 'Breakfast Clubs', that exists here in the UK and Europe. They are a group of veterans and serving members of Her majesty's Armed Forces. Their intention with the breakfast club is to host people that have a uniform service history or are related in some way for a fun breakfast every month. Par Breakfast Club celebrated its first anniversary of sharing breakfast with a side of banter with fellow Veterans in 2019 with the first Vet Fest – Veterans Festival.  Unfortunately, they were unable to host Vet Fest 2020 for obvious reasons but were delighted to host Vet Fest 2021 after so much time away.
To aid the club for this exciting festival, EverythingCommunity donated some personalised products to the event. Utilising our family brand, EverythingBranded, we managed to design, manufacture, and donate festival style t-shirts with PAR's logo design. Additionally, we threw in some personalised Lanyards so that staff could easily identify each other amongst the fun at the festival.
'We love the t-shirts and lanyards, and we are humbled by the generosity… A great day was had by all with £800 profit on the day going to RBL and The British Normandy trust on behalf of Harry Billinge. We will be presenting both with a cheque in the coming weeks…' – Charlotte, The Breakfast Club
If you are a Veteran looking to join a social club to connect with like-minded people, then visit https://www.afvbc.net/clubs/ to find your local breakfast club!